Dystopian Omen «Portraits of a razed world (part I)»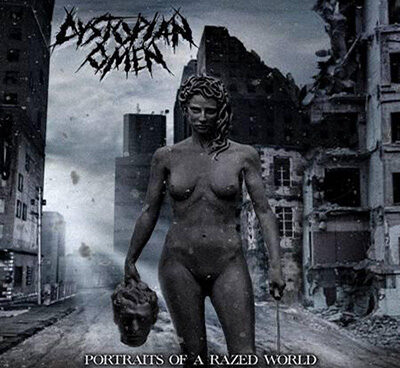 Primera parte de la grabación debut de la banda salmantina de thrash/death metal Dytopian Omen.
Formada en 2019, Dystopian Omen inician tu trayectoria de publicaciones con un EP autoproducito (grabado en su propio local de ensayo) y autoeditado.
Se trata de una colección de cinco temas de un death metal crudo, old school, encabezados por la voz de María Banshee y el trabajo de producción de Oli S., que también se han encargado del artwork. Le sucederá una segunda parte, prevista para mediados de 2022.
Está disponible en formato CD digipack y en formato digital.
Listado de temas:
Awakening.
Bitter Lullaby.
The Man In The Mirror.
Symphony Of New Order.
Sleep Paralysis.
Como anticipo, publicaron el lyric video «Bitter Lullaby»: