Be For You «The things I never told you»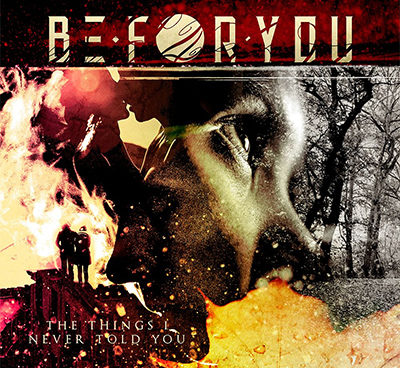 La banda leonesa de hard rock Be For You, presenta su segundo LP titulado «The things I never told you».
Llevan desde 2006 y tras un primer LP, autoeditan en 2018 un segundo larga duración con una marcada proyección internacional.
Ha sido grabado por Alfredo Arold en Arold Music Studio (Barcelona) y Kalio Studio (Astorga, León). Mezclado y la masterizado por Alessandro del Vecchio, en IvoryTears Music works en Somma Lombardo (Italia).
Además, acaban de fichar por el sello italiano Volcano Records, que se ha encargado de la edición internacional de este LP.
Consta de los siguientes cortes:
1. Words Unspoken.
2. One With The World.
3. The Lesson.
4. Hope Remains (Day By Day).
5. Those Sundays Are Gone.
6. Shout.
7. Satellite A-9.
8. Light.
9. Nothing Lasts Forever.
10. The Things I Never Told You.