Recopilatorio «Pucela Extrema»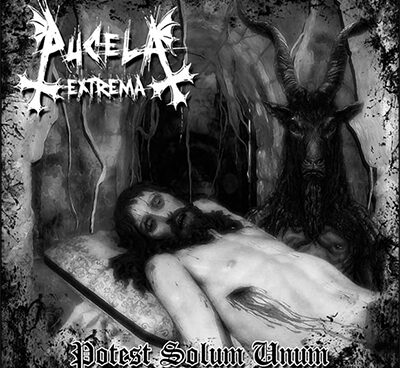 Bajo la denominación «Pucela Extrema» se publica un recopilatorio con bandas de metal extremo originarias de la ciudad de Valladolid, al que han subtitulado «Potest Solum Unum».
Se trata de una muestra de 18 bandas de hardcore, death, thrash, industrial y black metal, varias de ellas ya reseñadas en nuestra web.
Se ha publicado en CD en una tirada limitadísima de 66 copias, disponibles en varios locales de Valladolid: Cervecería VelardesMordor, Taberna Rock Faroles, La Parockia, Calaveras y Diablitos y Cervecería Rai.
El recopilatorio contiene:
Burial Ground «The Lurking Fear» (1992).
Durox de Moyera «Padre nuestro» (2003).
Warcult «A blind shine» (2008).
Imperial Lord Darkness «Señor oscuro» (2008).
Irreverence «Suicidal return» (2009).
Unconsecrated «Exhumating profaned flesh» (2010).
Neuromancer «The age of chaos» (2013).
Clonus «Stars and universe» (2013).
Porfiria 666 «Marcado por las tinieblas» (2014).
Behind the Breed «Leprination» (2014).
No Concession «Emptiness» (2017).
Pensamiento Hostil «Un negro sol naciente» (2019).
Anajulia «Matahormigas» (2020).
Grima Inc. «Mortorum demonto» (2020).
Hurraco's Massacre «There is no thing left» (2020).
False Faith «Blessed by False Faith» (2021).
Extrés «Presa» (2021).
Depths of Stygia «Ira» (2021).